MLB MVP Mookie Betts Uses Roy Hall Jr. Voiceover For Hype Video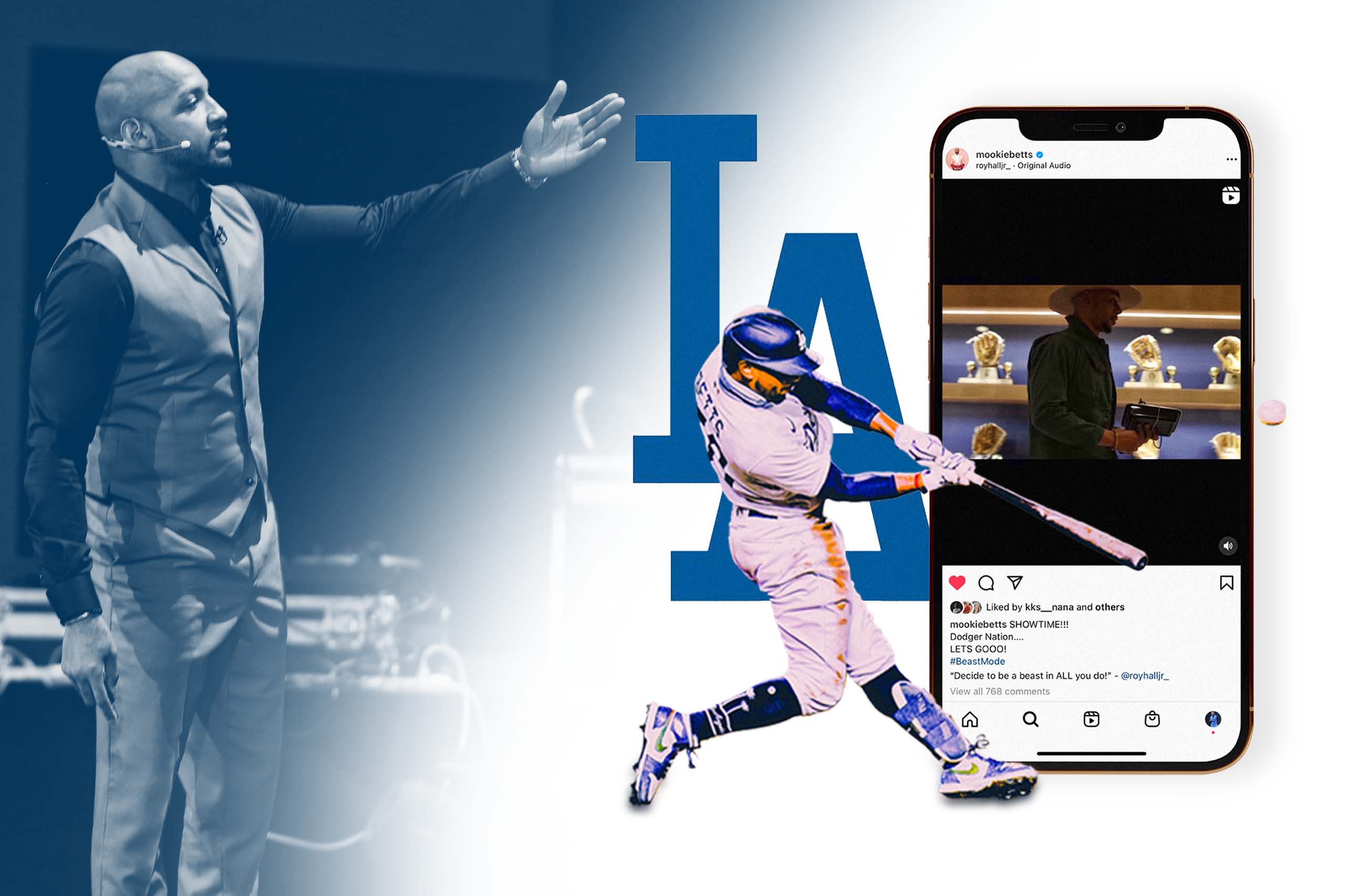 Major League Baseball MVP Mookie Betts Uses Roy Hall Jr. Voiceover For Playoff Hype Video
December 8, 2021 – Roy Hall Jr.
Before the Los Angeles Dodgers' 2021 Playoff run, NL MVP Mookie Betts posted a video to his Instagram account and used a 30 second excerpt from one of my speeches as a voiceover to express his frame of mind going into Game #1...DECIDE TO BE A BEAST.
The Dodgers went on to defeat the St. Louis Cardinals in a dramatic 3-1 victory. Betts went 2-4, and teammate Chris Taylor hit a two-run homer in the bottom of the ninth inning to give the Dodgers a 3-1 victory!
The post has now generated over 323,000 views on Mookie's Instagram account. To God be the glory. So cool!
...
Over the weekend Mookie married his soulmate Brianna! The wedding photos are dreamlike; a real life wedding scene from the end of your favorite romantic comedy or rom-com as the young people like to say.
As I scrolled through the photos, it dawned on me that in the middle of a World Series chase, he was still taking care of his true number one priority, his family. He was present and available to help make decisions about his wedding, and still able to go out and perform at a high level each and every day he put on his Dodger uniform.
60% of Americans say they have poor work-life balance mostly due to a lack of boundary between work and home life.
With Christmas break approaching and the New Year just around the corner, you probably find yourself loading up on additional hours at the office, countless meetings with clients, and overly obsessing with the way you or your team close out 2021.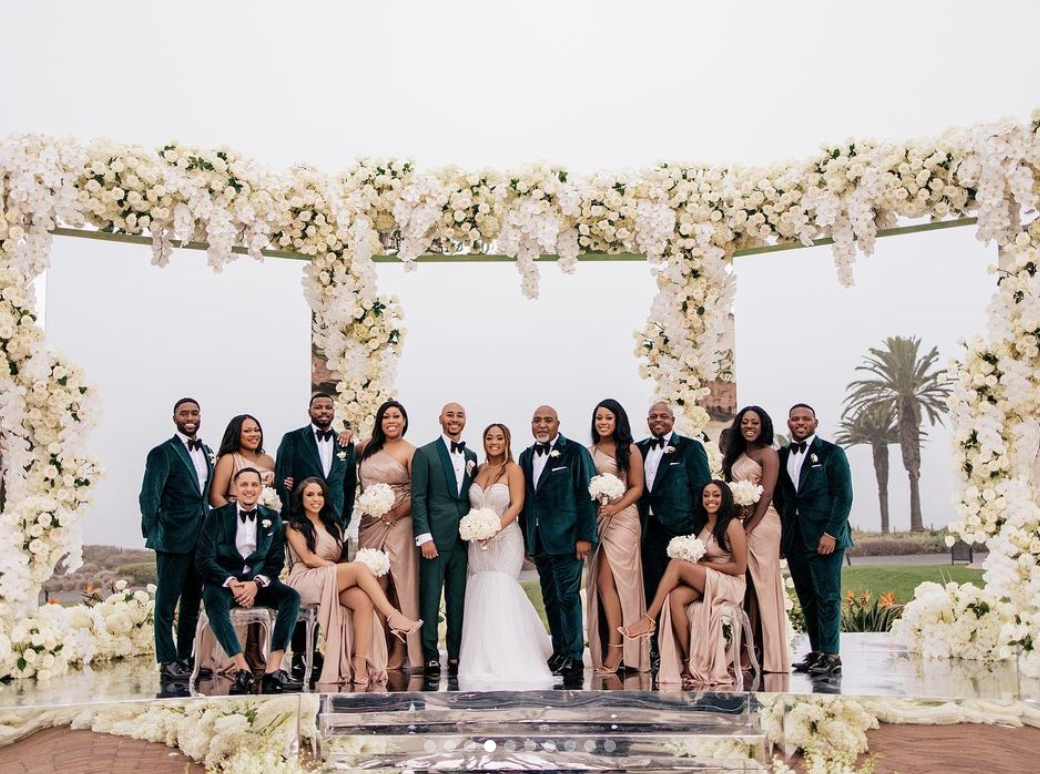 I'd imagine that winning a World Series and being an MLB MVP was important, but not more important than being present for his wife during their wedding planning process.
I'm sure being a CEO, COO, SVP, GM, or even getting your PhD is extremely important to you, but it is not more important than the people that you love most in the world.
The title by your name is what you do, but is not who you are! You're a mother first or a father first. A wife first or a husband first. A son first or a daughter first! A family FIRST!
Take care of home, and the doesn't mean making more money.
The irony...you work extreme hours to be able to take care of your family financially and provide a lifestyle that you imagined for yourself as a kid, but the more you work the more you actually lose your family and the moments that you could have created together.
Trust me, they don't want more money, they want more of you.
Take multiple family pictures this holiday season. Forget about "money" and your end of the year momentum. Instead, focus on building invaluable moments with your family. You only get to do TODAY once.
Keep your balance.
For information on how to request Roy Hall Jr. to speak at your next event or team function please click here.