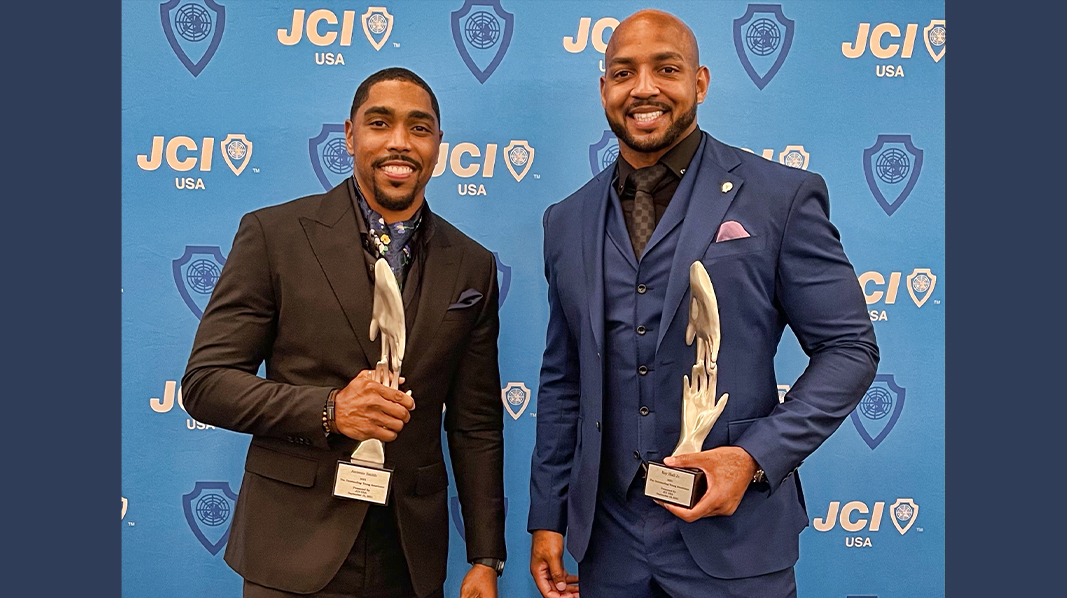 Roy Hall Jr. Named Top Outstanding Young American
October 8, 2021 – Roy Hall Jr.
Each year, JCI USA recognizes the accomplishments of ten individuals from around the country who are truly outstanding regarding empowering themselves and others to make our communities and our world a better place. They highlight individuals in the areas of business or entrepreneurial accomplishment, political achievement, humanitarian and civic leadership; people who are making an impact locally, nationally or globally.
I was recently honored by JCI USA as one of their 2021 Top Outstanding Young American Award recipients! That's not even the best part. My former Ohio State and NFL teammate, business partner, and co-founder of the Driven Foundation, Antonio Smith, was also named a 2021 JCI USA Top Outstanding Young American (TOYA)!
What a blessing! To God be all the glory.
Part of being a true professional is learning how to align your position with purpose; finding a way to go beyond your job description or what is expected and using your platform and influence to make a difference in the lives of others.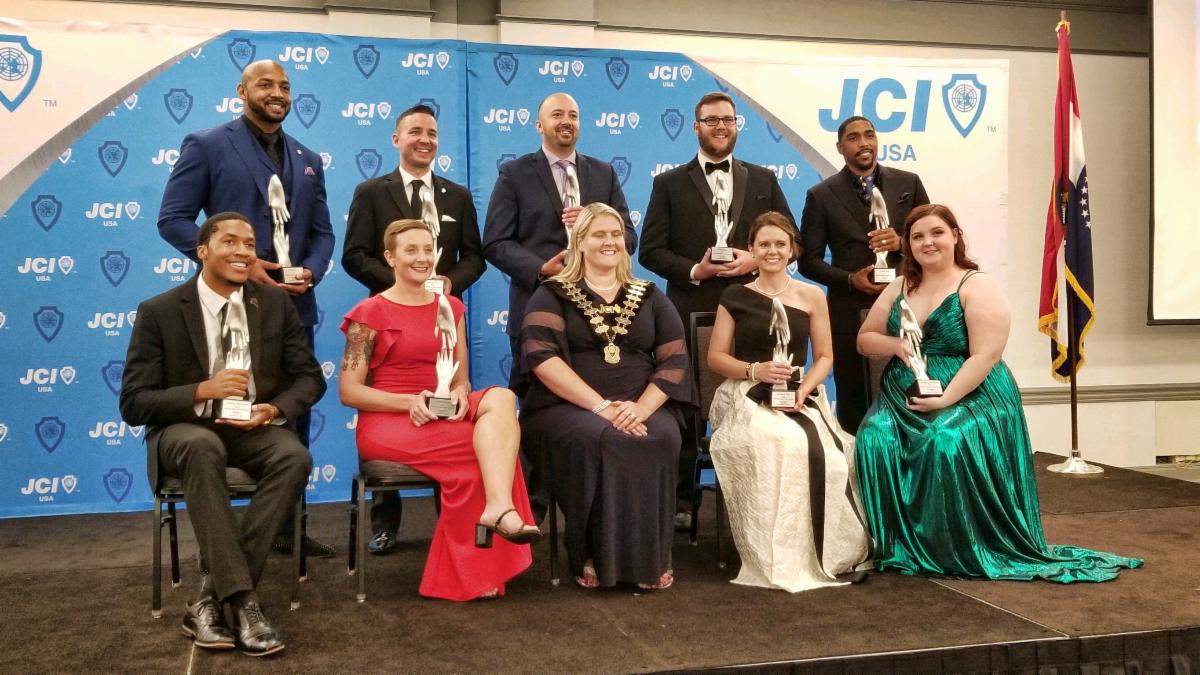 We traveled to St. Louis, MO and had a chance to meet the other eight JCI USA TOYA honorees at an awards ceremony in front of 200 people. The more I heard their stories of selflessness, compassion, and kindness, the more I realized I was in the room with real life super heroes; the real Avengers!
The definition of an avenger doesn't sound like a hero at all; a person who takes "revenge" on behalf of someone else. It sounds confrontational and filled with bitterness.
Then I had to think about it...
You get revenge on the behalf of others by doing your part to help people in need. What better way to pay back evil and negativity in the world than to PAY IT FORWARD and help people in tough situations. Someone's "miss' can become your mission!
The Avengers: U.S. Air Force SMSgt Jessica Roper. Kristen Hoyt. Eric Salzwedel. Carson King. Destiny Miller. Gino Cyrus. Sean Hand. Trung Lam. Antonio Smith.
Real heroes don't wear capes, but they do have heart. They have a heart to serve their community and help solve problems that may not even concern them. They have a heart to sacrifice for others. They have a heart to be the voice for the voiceless. They have the heart and courage to stand up and fight for what's right. They use their heart and their lives to make a difference.
Are you willing to be a hero?
No one may ever notice, but in some cases like this one, they do. Thank you JCI USA for noticing!
For information on how to request Roy Hall Jr. to speak at your next event or team function please click here.